Asian Trails is thrilled to announce our new tech partnership with 11Infotech. This is a leading travel-industry technology provider offering a state-of-the art online B2B platform and the latest API connectivity and distribution solutions for both buyers and sellers.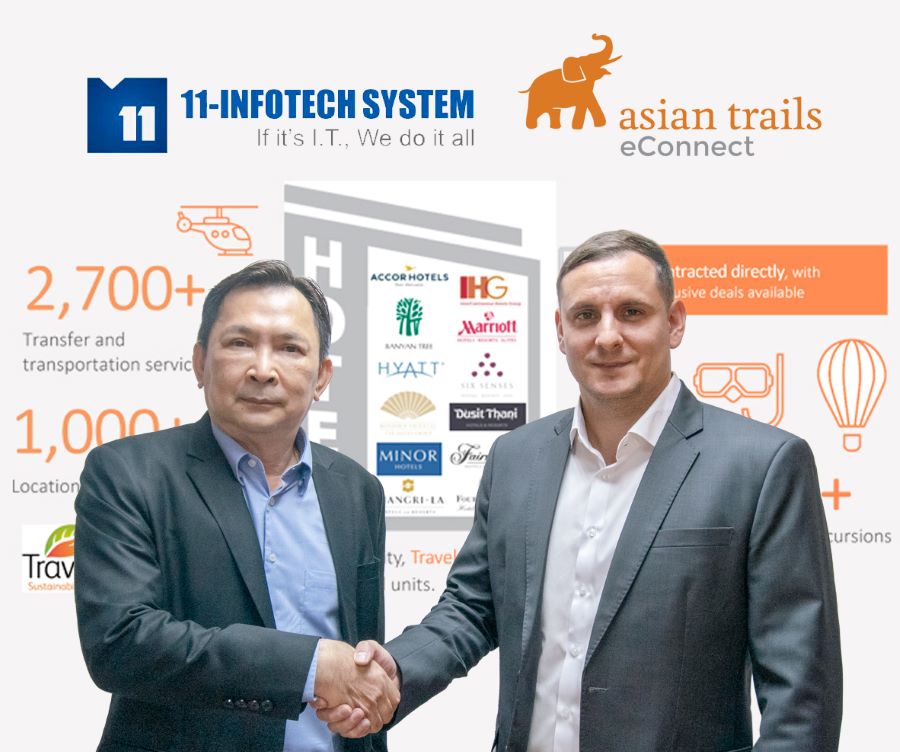 With over 18 years' experience in the travel-tech industry, 11Infotech is a pioneer when it comes to travel tech solutions and they possess an unparalleled tech expertise in the industry. 11Infotech's ability to understand Asian Trails' unique needs and provide tailored solutions, coupled with their visionary and anticipative approach towards the fast-changing travel tech space, have been some of the key factors why Asian Trails has chosen 11Infotech as its designated B2B online/connectivity partner.
Our new B2B platform eConnect, which is powered by 11Infotech, offers the latest technological features and capabilities to serve our highly complex industry requirements when it comes to booking multiple product types, including hotels, activities, transfers and tours across our destinations in Asia. eConnect is a one-stop solution that perfectly accommodates our customers' needs with an intuitive and user-friendly interface to seamlessly enhance the booking experience for online buyers.
Asian Trails' Chief Technology Officer Marcel Grifoll (pictured right) said: "We are excited to have found in 11Infotech the right partner to join us in our exciting journey of digital transformation and online penetration. While we will continue to build and leverage on our strong foundation as a leading DMC in Asia, the ability to add cutting-edge technological solutions from 11Infotech to the equation will be a potential game-changer for our customers, suppliers and ourselves in the future."
Chartchai Pothong (pictured left), CEO of 11Infotech added: "We are delighted to have Asian Trails onboard in partnership with 11Infotech. It has been a journey from the day of conceptual studies to the final implementation of solutions. We will continue this journey with Asian Trails and look forward to supporting our partner in this digital transformation journey, with us jointly delivering operational efficiency and growth."